Tarbert shows off Kosciuszko credentials
Tabert has shown his supporters what he can do by winning at Grafton in preparation for the Kosciuszko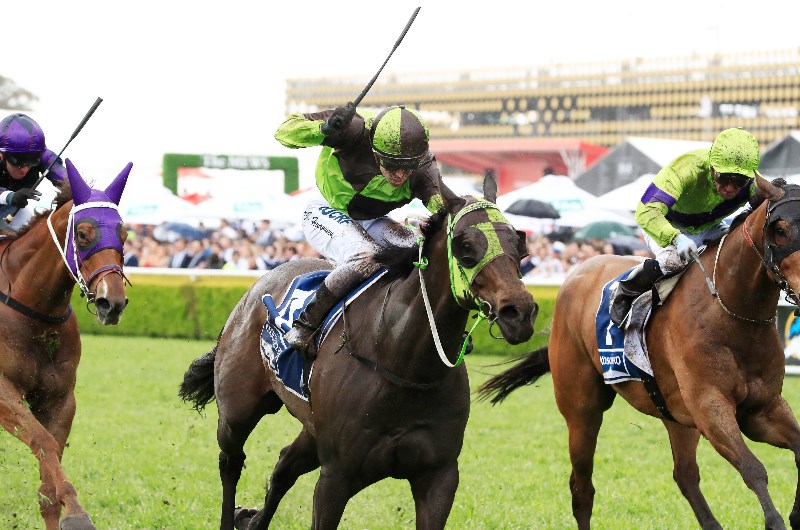 The Kosciuszko is a terrific race for the country-trained runners to shine at Randwick. (Getty Images)
Tarbert shows off Kosciuszko credentials
Trainer John Shelton's two contenders for The Kosciuszko have featured on their home track at Grafton, with Tarbert winning a race under a big weight before stablemate Belflyer scored in a barrier trial.
Belflyer won the inaugural Kosciuszko (1200m) for country-trained horses at Randwick last year.
He will be joined in this year's $1.3 million race on October 19 by Tarbert who showed he was on track with victory in a race named for him on Tuesday, the Tarbert For The Kosciuszko Spring Flyer Open Handicap (1020m).
The seven-year-old gelding, coming off a last-start second to Baller at Randwick, was the 3.00 favourite and he lumped 63kg to win by a neck over what Shelton said was an unsuitable 1020m.
"But good horses can overcome those sorts of things," Shelton told Sky Racing.
'We could have gone somewhere else and found a 1200 but we didn't want to travel him and we just thought we would run him here before the grand final on the 19th."
Shelton said Tarbert and Belflyer were similar horses.
"They both have got a good turn of foot and they are great horses to do anything with. They're beautiful horses," he said.
"That was his last hit-out. We'll just tick him over from here on in and he'll get there in good shape."
Tarbert was ridden by Adam Hyeronimus who also partnered Belflyer to a comfortable win in a 1020m barrier trial after the last race on Tuesday's program.
Hyeronimus rode Belflyer to win the 2018 Kosciuszko.