Steven King takes first steps to becoming trainer
Melbourne Cup-winning jockey Steven King has taken another step to becoming a horse trainer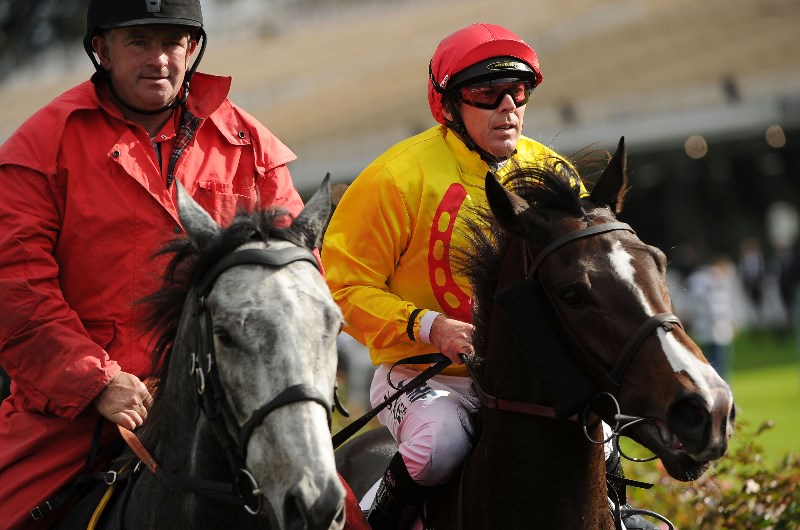 Steven King is one step closer to becoming a fully-fledged trainer
Melbourne Cup-winning jockey becomes trainer
Melbourne Cup
-winning jockey Steven King has taken a major step towards becoming a trainer.
The man who famously rode Let's Elope to win the 1991 Melbourne Cup has signed up to become an assistant trainer for Flemington trainer Steve Richards.
After leaving Lloyd Williams' Macedon Lodge operation recently after 2.5 years working there, King will play a vital role in Richards' training operation which currently has 12 horses on its books.
King and Richards both say it is a significant step towards them becoming a training partnership – and then King training solely in his own name.
King and Richards go a long way back and King rode his last Group I winner (2010 Robert Sangster Stakes winner Rostova) for Richards.
"It's worked out well because Steve and I have had a great connection with a lot of horses, right from the start of my career," King said.
"I said to Steve I'm keen to get involved and he was all for it – so I have just signed up to be an assistant trainer for Steve.
"I'm really excited as to where it's going to go – a little boutique stable at Flemington.
"I've always been involved (in training) right throughout my whole career even from the start in the preparations of horses which go from maidens up to sometimes even Group I winners.
"It's a great opportunity for me, we think we can grow the business and see where it takes us in the future."
Richards said he had no doubt that King, who decided to call quits on his riding career in 2017, would one day make a fine trainer in his own right.
"I'm coming into the twilight of my career and then he (King) will become a partnership (with Richards) and then he takes over the training and I work for him," Richards said.
"His record is impeccable - he's been a clean jockey and he's a champion bloke and person.
"It will be good to get a good horse to give us a name to get us up and going.
"We have got about a dozen at the moment and we have got room for a few more."
Richards told how he and King had previously worked together to develop champion horses.
"I remember Rostova was a yearling and she started to show me something and I made a phone call to Steven saying 'you better come in and jump on this, I think I might have something'," he said.
"And he jumped on and said 'I think you're right.
"Together we developed her into a Group I horse."
King would join Chris Munce in a champion jockey becoming a trainer.