Hugh Bowman "looking forward to new challenge" post-Winx
Hugh Bowman returns to the saddle this Saturday at Randwick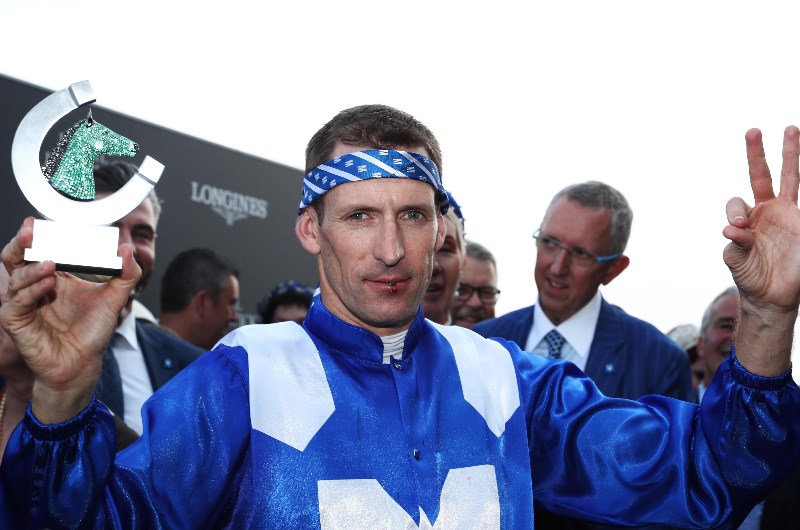 Hugh Bowman is looking forward to a new challenge post-Winx
Hugh Bowman nearing return after two-month break
Hugh Bowman was on top of the world when riding champion mare Winx, but now a new challenge presents itself to the jockey.
He returns to riding at Randwick this Saturday after a two-month break, which was enforced due to physical and mental exhaustion.
It comes as no surprise, given all the media attention surrounding Winx. Bowman, who has three rides this Saturday, is welcoming a new challenge.
"I thought I was more physically tired than mentally but then when I took the break, I realised what she meant to everyone and I guess I blocked all that out along the way," Bowman said.
"It's been a real learning curve for me. The best way I can describe it is decompressing.
"It's been good and I'm really looking forward to the challenge ahead and the new chapter, starting from the bottom really and working my way back up. I'm actually very excited about that."
He's not quite "starting at the bottom" but his weight has increased. He doesn't ride a horse under 58kg this Saturday.
However, the biggest challenge is finding something to challenge the successful hoop.
"As an athlete, as a jockey, you dream of winning the big races but the ultimate dream is to ride the best horse and that's happened, I've been so fortunate," Bowman said.
"But I don't want to be in the position where I've got nothing to work towards going forward because of that, and that's been a huge part of my mindset while I've been off."
Bowman rides unbeaten Sir Elton, which is a 1.95 chance at
BetEasy
, and also Kiwi runner Simply Optimistic, which Bowman is expecting plenty from.
"Brendon's (Hawtin) got a pretty high opinion of him, that's why he came over," Bowman said.
"It will be interesting to see how he progresses from his first run over here, but it was a good win."