Australian Turf Club Betting tips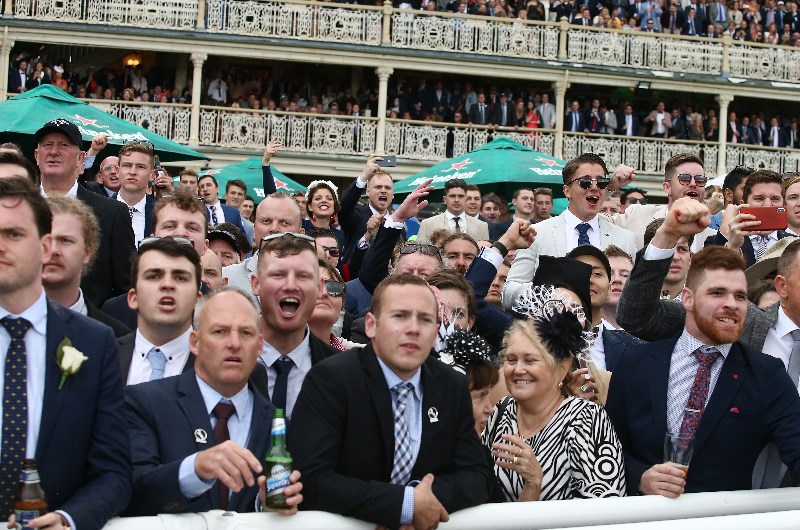 The Australian Turf Club is the organisation that runs all Sydney racecourses.
Hosting top-tier racing throughout the year, the Championships is the pinnacle of racing in the city, which is Australia's premier autumn carnival.
Our team places a high importance on Sydney racing, so it will pay to keep an eye on our sites for detailed tips.
Australian Turf Club Bookie Offers
Sydney racing is one of the main attractions of Australian racing and you can expect to see a race meeting in the harbour town every second or third day. Any bookmaker that takes their craft seriously will deliver bonus bet promotions on the Sydney events.
We'll keep you updated as promotions become public for Sydney racing events.
Australian Turf Club Odds
There are races every day in NSW and Sydney the city usually hosts a race every second or third day.
Check our tables below for markets on the Racing NSW and Sydney races.
Australian Turf Club Field
With races going on every day in NSW, keeping up to date on all meetings is important.
Depending on what meeting it is the time fields will go up can vary between a week and 24 hours.
Check back closer to the race date for updated ATC fields.
Australian Turf Club Form Guide
Sydney is one of Australia's top racing cities and the best of the best routinely duke it out in the NSW capital.
Our team takes pride in reading and acting on the form so keep an eye on the site for in depth form guides for upcoming races in Sydney and the rest of NSW.
Australian Turf Club Previous Results & Winners
ATC hosts races every two to three days which means there are thousands of results and winners.
Australian Turf Club Bet of the day
With so many meetings going on at any given moment in NSW our team won't always deliver tips for every meet, but we always make any card at Sydney a top priority.
Visit our tips page for detailed analysis of the racing at the Australian Turf Club.
Australian Turf Club race schedule
Races are held all year round by the Australian Turf Club. Check with your bookmaker for what races are being held today by the ATC.
Australian Turf Club history & key facts
Sydney racing has been a mainstay in Australia since thoroughbred racing's inception in this country, but the Australian Turf Club wasn't formed until more recent times.
The ATC formed 7 February 2011 when the Australian Jockey Club and the Sydney Turf Club merged.
Operating out of Sydney's most recognisable track Randwick, the ATC presides over all Sydney tracks including Randwick, Rosehill and Canterbury.
Australian Turf Club live streaming & race replay
BetEasy
is currently the only bookmaker that offers live streaming for NSW racing events.