Surround Stakes odds
Surround Stakes bookie offers
Surround Stakes field
Surround Stakes form guide
Surround Stakes Previous Results & Winners
| Year | Winner |
| --- | --- |
| 2019 | Naketta Jane |
| 2018 | Shoals |
| 2017 | La Bella Diosa |
| 2016 | Ghisoni |
| 2015 | First Seal |
| 2014 | Thump |
| 2013 | Dear Demi |
Surround Stakes bet of the day
The Surround Stakes is set to get harder to predict each year after the event gained Group 1 status. With half a million dollars on the line the competitors are set to improve every year but our experts pride themselves on delivering the best tips for the big races.
Check back closer to the race day for our Surround Stakes bet of the day.
Surround Stakes race schedule
The Sorround Stakes is typically run in late February or early March and is a highly covetted race since gaining Group 1 status.
In 2019 the Surround Stakes was run on March 2 with the event the seventh race on the card.
Surround Stakes history & key facts
The Surround Stakes is a 1400m race for three-year-old fillies ran annually at Randwick in Sydney.
Worth over half a million dollars, the race was first ran in 1979 as a Group 3 race, finally garnering Group 1 status in 2018.
While it's not as much of a who's who when it comes to the Surround Stakes honour roll as other Group 1 races, horses the likes of Shoals, More Joyous and First Seal have delivered wins in the event
Surround Stakes live streaming & race replay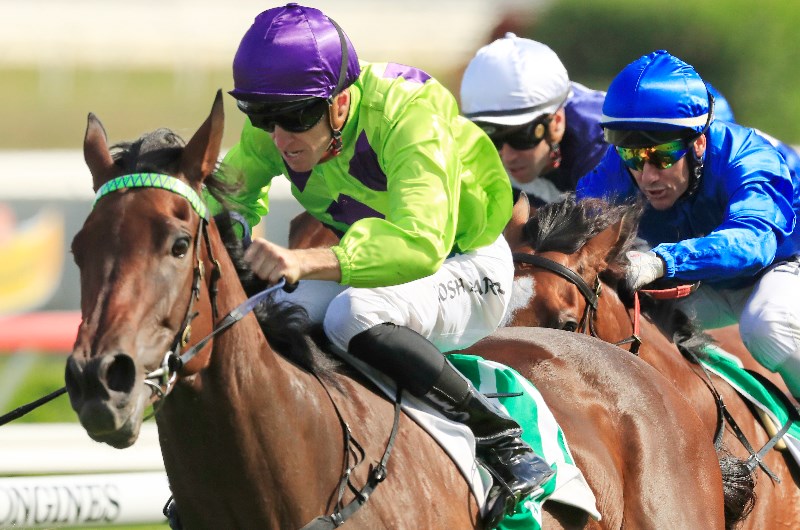 The Mark Newham-trained Nakeeta Jane took out the 2019 Surround Stakes.
When you watch the Surround Stakes race replay you'll see the filly storm home from the back of the field to claim the prize, winning by a narrow margin on the line ahead of Fundamentalist and the Kris Lees-trained El Dorado Dreaming.
Best Surround Stakes Betting tips, odds & free bets
The Surround Stakes is one of the key meetings in Sydney ahead of The Championships which means a lot of money gets wagered on the event.
As such we pride ourselves on delivering the best betting tips, up to the minute news on markets and odds as well as all the promotional and bonus bet deals available on the Surround Stakes.