Alizee heads Memsie Stakes nominations
17 horses have been nominated for the Memsie Stakes - the first Group 1 of the Victorian season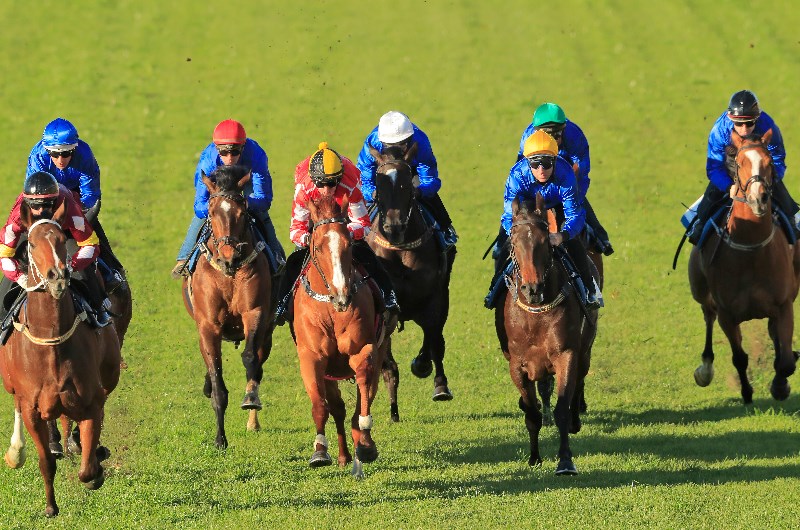 Alizee heads the nominations for the Memsie Stakes at Caulfield


2019 Memsie Stakes Nominations
Heading the nominations is the James Cummings-trained Alizee. The five-year-old mare is coming off a win in Sydney and has all the making of a Memsie Stakes winner.
Cummings will also line up Hartnell, but it's no match on the Lindsay Park and Maher/Eustace team, which both have three nominations each.
The surprise nomination came from the Daniel Bowman-trained
Begood Toya Mother
, which has a long winning streak coming into the race.
Current 2019 Memsie Stakes nominations
| Horse | Age | Trainer | Form |
| --- | --- | --- | --- |
| Hartnell | 9 | James Cummings | 53233x3 |
| Black Heart Bart | 9 | Lindsey Smith | 496870x |
| Humidor (NZ) | 7 | Maher/Eustace | 817333x |
| Alizee | 5 | James Cummings | 111306x1 |
| Kenedna | 6 | Maher/Eustace | 931911x7 |
| Material Man | 8 | Pat Carey | 326900x6 |
| Scales of Justice | 7 | Lindsey Smith | 730x53x12 |
| Oohood | 4 | Tony McEvoy | 4130x08x7 |
| Cliff's Edge | 5 | Maher/Eustace | 071516x32 |
| Despatch | 5 | Tony McEvoy | 11110x4 |
| Aloisia | 5 | Anthony Freedman | 002x7509x |
| So Si Bon | 6 | Lindsay Park | 292450x1 |
| Fundamentalist | 4 | Lindsay Park | 432200x2 |
| Qafila | 4 | Lindsay Park | 514941x |
| Vassilator | 4 | Colin Little | 027x90x7 |
| Sesar | 4 | Team Hawkes | 54x17x163 |
| Begood Toya Mother | 5 | Daniel Bowman | 11111x1 |
Upcoming Events
Starts in
Latest feature races news