Brutal is here to stay... at least for the meantime
Top 3YO colt Brutal is here to stay according to part-owner Rupert Legh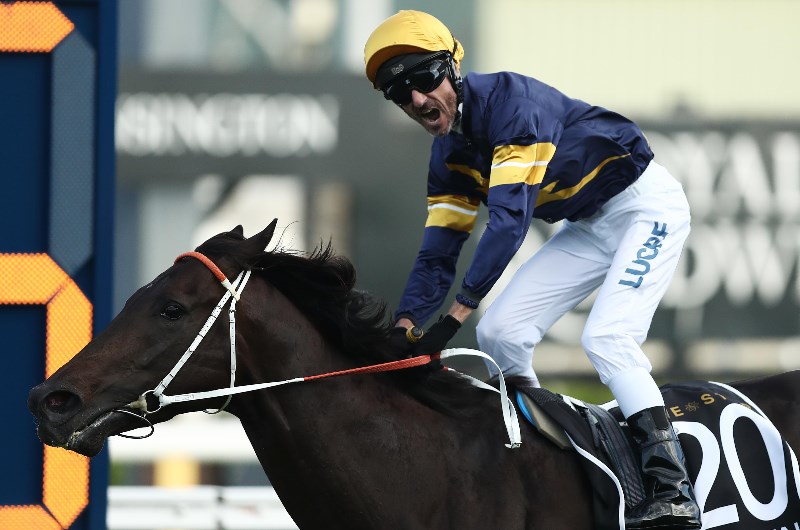 Fans of Brutal could be seeing the talented colt for seasons to come
Rupert Legh weights in on Brutal decision
It seems as though every top Australian 3YO colt goes to stud before he can really show the world his ability - just look at The Autumn Sun.
However, top three-year-old colt Brutal is here to stay according to part-owner Rupert Legh. Brutal is a Group 1
Doncaster Mile
winner, which could ink its name in the stud books, but will instead target some of Australia's richest races before possibly heading overseas.
Legh, who also owned enigmatic sprinter Chautuaqua, believes racing needs their stars to stay racing to keep interest.
"Racing needs its good horses, its stars of the track. We have absolutely no intention of retiring Brutal anytime soon," Legh said.
"If they (Newgate) had the intention of retiring him, I would never have agreed to the deal.
"Nothing will really change in regards to this horse, he could certainly race on into spring next year and you'd maybe even be thinking about a race like the Queen Anne at Royal Ascot.
"He is a very, very good horse and it will be great for people to see him racing on. So many other young colts are sent off to stud these days."
Legh said the
Golden Eagle
is the main target for Brutal and he hasn't ruled out a spot in The Everest.
"If he comes back and wants to sprint more than he does go to the mile then an Everest could be on the cards," Legh said.
"I am very sure slot holders would have him in their sights.
"A lot of the key horses are now taken for the Everest and I'm sure there will be two or three (slots) remaining a few weeks out from The Everest if the horse shows us he wants to sprint."
Brutal is a 4.50 favourite for the Golden Eagle at
BetEasy
.